Sales of Carbonated Drinks Increase Year by Year
Views:217 Author:Site Editor Publish Time: 2020-03-23 Origin:Site
Carbonated (non-alcoholic) drinks are high in demand and are consumed by people of all ages. These drinks are not just liked by teenagers, but also by kids and adults. Their demand is highly influenced by specific characteristics like culture, social trends, religious attributes, and taste. The soft drink production line has been growing since the past many years. It would not be wrong to say that the sales of carbonated drinks are increasing year by year. Therefore, the soft drink filling machine are also high in demand.
Every soft drink has some attributes that distinguish them from one another. No doubt, some soft drinks remain famous among consumers due to certain reasons like brand image, price, and quality. Soft drink industry has seen a varying market size over time. Non-alcoholic drinks are among the most popular soft drinks all around the world. Their market share is anticipated to increase in the upcoming years. One of the key reasons behind the increase in their market share is the reduction in excise taxes that encourage soft drink producers and vendors. The demand of soft drinks is found to be the highest in Asia, Africa, Eastern Europe, and the Middle East. It is due to the hot weather, life trends, and people's preferences in these regions.
Carbonated drinks have dominated the soft drink industry because of the caffeine and sugar- free and flavored drinks. Some of the most preferred flavors are based on non-caloric sweetener, sweetened sugar, and cola. As far as the consumption level is concerned, some factors influence the customers to purchase carbonated drinks for specific reasons such as status symbol, variety, taste, advertising campaign, and brand ambassador. Their demand is highly affected by consumers taste, demographic conditions, and age group. People love drinking carbonated drinks during the summer season to refresh themselves. The price of non- alcoholic drinks increases in the summer season due to their high demand.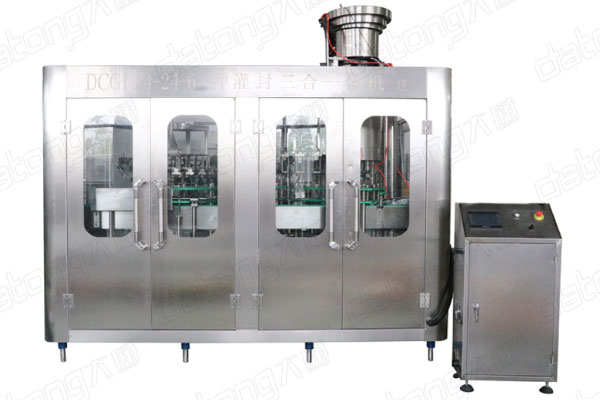 Youngsters are the main target audience of soft drinks that is why the soft drink manufacturers target this segment to boost their sales. These manufacturers use soft drink filling machines to fill up bottles instantly. As a result, the demand for drinks filling machines has also increased in the past few years. Carbonated soft drink filling machine price is quite affordable that is why the majority of the soft drink manufacturers use it in their soft drink production line. These machines are easy to install and use in the production line. The production capacity of soft drink manufacturing plant has increased to a great extent because of the filling machine.
Carbonated drinks are mainly served in hotels, parties, and restaurants within meals to refresh the customers. People enjoy drinking these drinks with meals, especially when they are outside the home. The soft drink industry is expected to grow further in the coming years by keeping in view it's high demand. In this way, the manufacturers of carbonated drinks can earn a handsome income by selling their products to the target customers.